Exploring Paradise: Unveiling the Charms of Boca Raton, Florida
Posted by Billy Howell on Tuesday, August 15, 2023 at 4:48:57 AM
By Billy Howell / August 15, 2023
Comment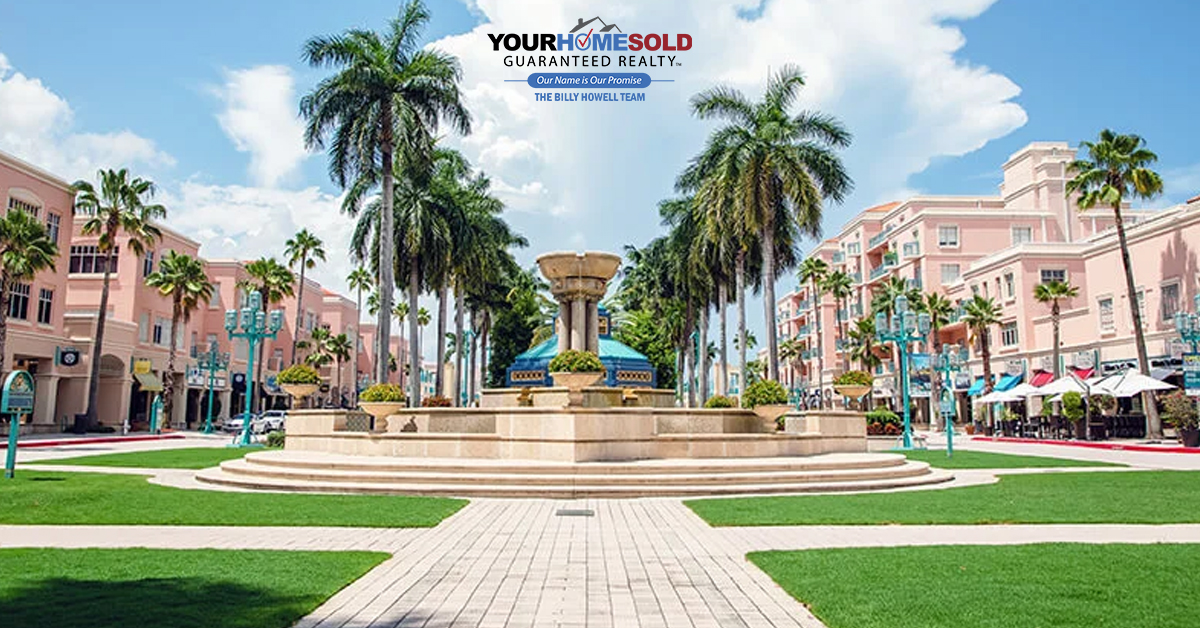 Nestled along the picturesque coastline of southern Florida lies a true gem of a city: Boca Raton. Known for its stunning beaches, upscale lifestyle, and vibrant cultural scene, Boca Raton offers a unique blend of natural beauty, luxury, and community. In this blog post, we'll delve into the captivating allure of Boca Raton and uncover the reasons why it's a must-visit destination for travelers and a coveted location for residents.
Beaches and Beyond: A Coastal Haven
Boca Raton's beaches are undoubtedly the main draw for both locals and tourists. With miles of pristine sandy shores lapped by the warm waters of the Atlantic Ocean, it's no wonder that the city's beaches are a magnet for sun-seekers, families, and outdoor enthusiasts alike. South Beach Park, Red Reef Park, and Spanish River Park offer various settings for relaxation, beach sports, and even snorkeling among colorful marine life in the nearby reefs.
A Haven for Nature Lovers
Beyond its beaches, Boca Raton boasts a diverse range of natural attractions. The Gumbo Limbo Nature Center, for instance, provides an educational and engaging experience, with its sea turtle rehabilitation center and butterfly garden. The Yamato Scrub Natural Area offers a glimpse into the region's unique ecosystem, including rare plants and a chance to observe wildlife in their natural habitats.
Culinary Delights
Boca Raton's culinary scene is a fusion of flavors that caters to diverse tastes. From upscale dining establishments to cozy cafes, the city offers an array of options to satisfy any craving. Mizner Park, a popular outdoor shopping and entertainment complex, is home to numerous restaurants that showcase a variety of cuisines, making it a culinary hotspot for both locals and visitors.
Art and Culture Galore
For art enthusiasts, Boca Raton boasts a rich cultural scene. The Boca Raton Museum of Art features an impressive collection of contemporary and modern art, while the Wick Theatre and Costume Museum offers a unique blend of theater and historical fashion. The Mizner Park Cultural Center hosts a range of performances, including theater productions, concerts, and dance performances, providing a platform for local and international talent to shine.
Luxury Living and Retail Therapy
Boca Raton's reputation for luxury living is well-deserved. Exclusive gated communities, lavish estates, and upscale condominiums dot the city, attracting affluent residents seeking an opulent lifestyle. The Town Center at Boca Raton, a premier shopping destination, houses a plethora of high-end stores, ensuring that retail therapy is an experience to remember.
Community and Recreation
Boca Raton's commitment to fostering a strong sense of community is evident through its abundant recreational facilities. Parks, golf courses, tennis courts, and community centers offer residents and visitors a wide range of options for staying active and engaged. The city's commitment to green spaces and well-maintained public areas contributes to its inviting atmosphere.
Conclusion: A Tropical Paradise with Endless Allure
Boca Raton, Florida, seamlessly blends natural beauty, upscale living, and cultural vibrancy into a truly exceptional experience. From its sun-kissed beaches to its thriving arts scene, this city invites you to explore, relax, and indulge in the pleasures it has to offer. Whether you're seeking a weekend getaway or contemplating a new place to call home, Boca Raton's charm is bound to captivate your heart and leave an indelible impression.