Give Your Fireplace a Facelift!
Posted by Billy Howell on Saturday, January 8, 2022 at 11:14 AM
By Billy Howell / January 8, 2022
Comment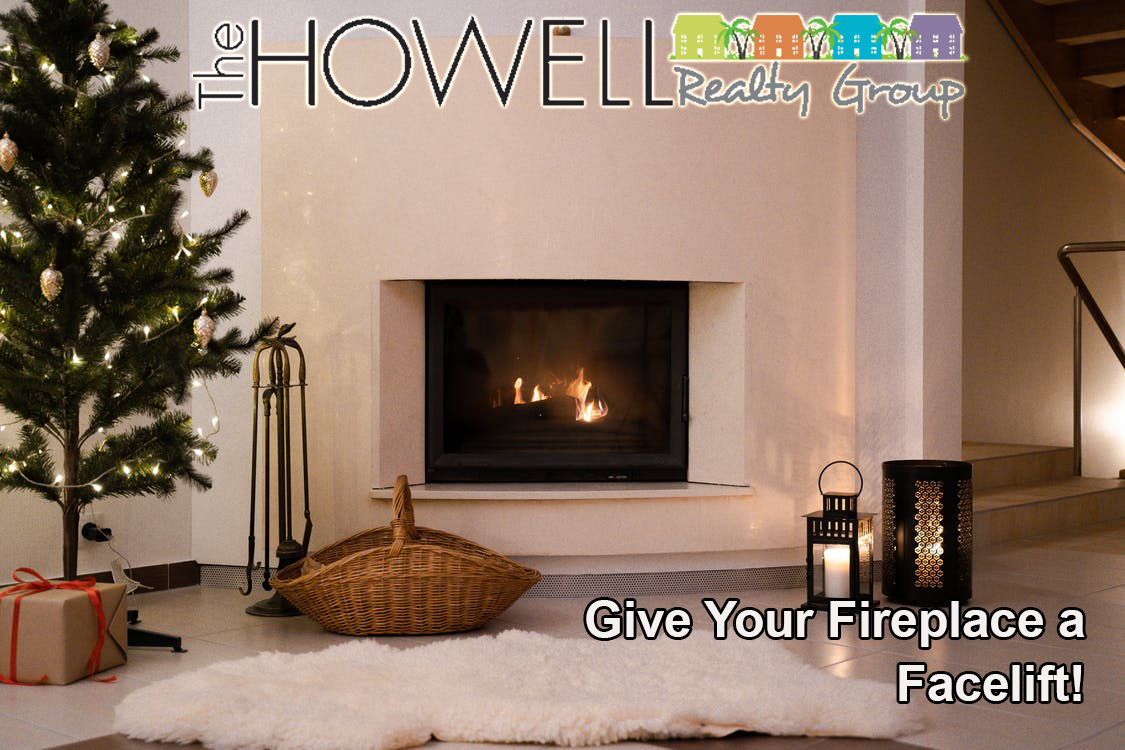 If you have a fireplace in your house, it's going to draw the attention of anyone who walks into the room where it's located. This is fine if you want your fireplace to be a focal point, but if it's less than impressive, you might want your guests looking pretty much anywhere else. Even if there aren't any significant issues with your fireplace, you may not like the way that it fits in with the rest of your furnishings. Is there anything that you can do?
Yes, actually, there are several ways that you can spruce up your fireplace and get it in the sort of shape that will have you wanting to show it off. While some options may depend on the type of fireplace you have and how you decorate the surrounding room, you should be able to find some way to improve the look of your fireplace that fits your specific situation.
Updating Your Surround
One way that you can really change the look of your fireplace is to make changes to the surrounding materials to update the overall look of the fireplace area. Many fireplaces have a brick surround immediately around the opening, and this brickwork can be covered with tile to significantly change the appearance of your fireplace. Textured and patterned tiles are especially useful when trying to change the look of your fireplace surround. Updates can be made to the tile inside the fireplace as well, so long as appropriately heat-safe and fire-safe materials are used.
Wood molding and other decorative accents can be placed around the surround as well to further change the look of the fireplace exterior. These can help contain the look of the surround and better blend it with the overall look of your room. These accents can also be used to give the fireplace a mantle or other decorative flourishes that it was missing before.
Revitalizing the Room
Making changes to the area immediately around your fireplace isn't the only way to bring the fireplace front and center in the room. Changes can be made to the rest of the room, which helps to blend the fireplace with the overall decorative design, bringing out colors and textures that might otherwise have seemed out of place. Furniture and decorative items can also be shifted to make them focus more on the fireplace as a central point in the room, allowing guests to face the fireplace and bask in its glow instead of it being hidden in the apparent back of the room.
Other changes can also make a big difference in how well your fireplace fits into the room. Placing a large painting or other decorative item in the wall space above the fireplace helps to make the fireplace seem like a decorative choice. Upgrading your fireplace screen to be more appealing (or adding a decorative screen if you don't have one) can have a similar effect, while also providing an important measure of safety during periods when your fireplace is in use.
Total Fireplace Makeovers
The suggestions thus far largely assume that your fireplace is in good condition and simply needs some touching up to better fit in. If your fireplace has damaged bricks or tiles, faulty hardware, or is otherwise in need of maintenance, a bit more work is required to revitalize it. Many of the same considerations apply, though, and while you're getting it repaired, you can make choices that will improve its overall aesthetic while also making it safe.
Regardless of whether you just want to upgrade the look of your fireplace or if you want to repair some serious damage, HomeKeepr can help you get the fireplace of your dreams. Sign up for a free account today and connect with masonry experts and other pros who can make your dreams of a revamped fireplace come true. It only takes a few minutes, so act now!